Having lived outside of my own country since 19 years old I have truly felt the pain of high roaming costs related to retaining my old local phone number. We see more "unlimited" roaming package deals BUT they are not all so 'unlimited' in reality.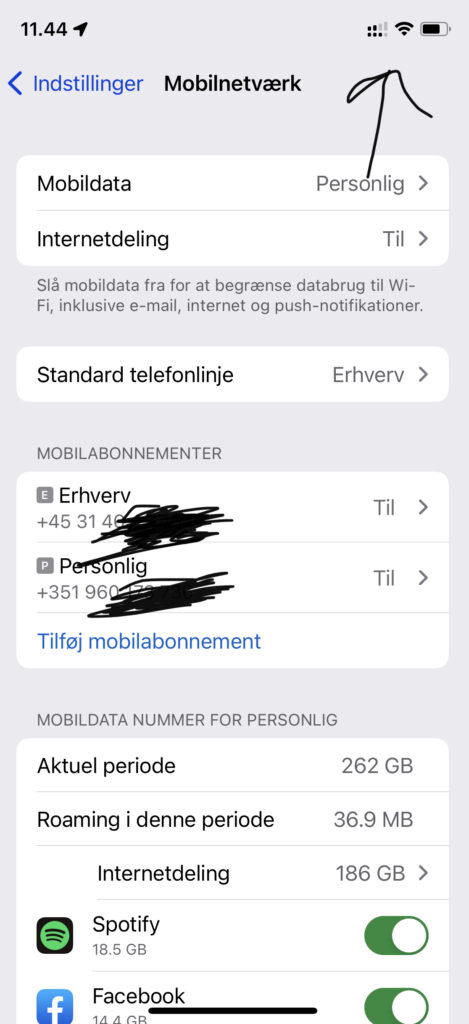 If you read the fine print of the conditions you've signed, the maximum you can use the packages for is normally around 3-4 months and then you get 14 days notice until they suspend your roaming package.
In today's digital age, where we rely on data 'on the go' we simply need more Mobile data.
So is there a way we can keep our old local number and not pay roaming charges?
The answer is: MAYBE.
The hidden secret is that today most newer phones can run Dual Sim mode. For example, I have a normal iPhone 11 PRO from 2019. Nothing fancy. I have 2 sim cards in it.
The trick is for me – Vodafone and MEO have ESIM cards (Portuguese providers). So I walked into a MEO shop and they took my Prepaid MEO card and gave me a QR code that I could scan. A few minutes later, then I had a Portuguese number.
Then what do I do about my roaming number?
For me, it's important that I have a Danish mobile phone number for work purposes. However, they have the same roaming restrictions as mentioned above. So I set up the phone so all the data comes from my Portuguese sim, and all my calls/texts from my Danish sim.
For my Roaming sim, what is most expensive for them is the data. So by using the trick, I have never triggered the Roaming warning message. This is a clever little trick to keep a foot in two countries.