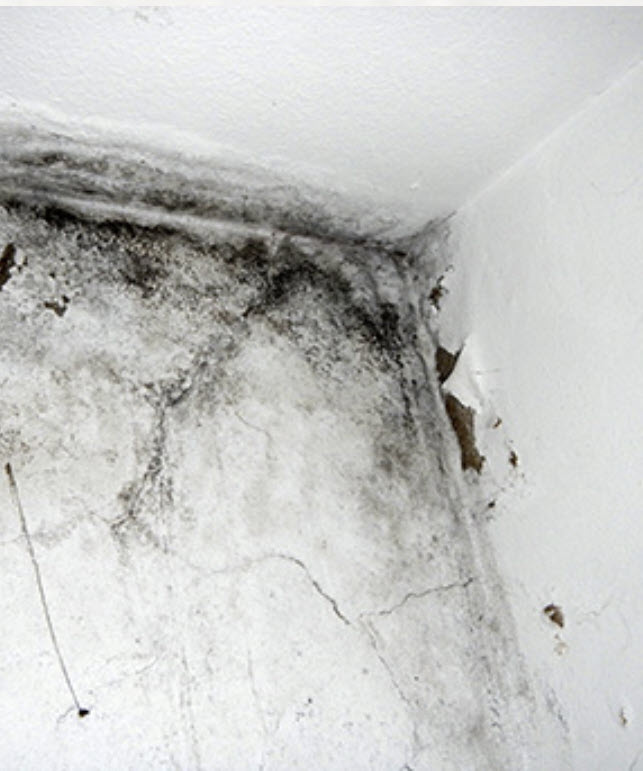 Unfortunately there are many properties in Portugal that have damp / mold.
Damp is like a plant, it's grows and spreads. Therefore it needs to be prevented or managed by establishing the cause. It's not always something that easily can be removed but there are definitely things you can do to reduce it.
Many bathrooms and some kitchens have little to no ventilation. This means that every time you create condensation by showering, taking a bath or cooking, the steam does not have an adequate escape point. This can create damp issues in another rooms.
Also if the building quality isn't very good or aged, gaps in windows can exist where water (or the damp) can get in, this can also create a build up.
As a rule of thumb when you are cooking, make sure you try to ventilate by cracking a window. After a shower, maybe let some fresh air in for a few minutes. Try to dry your wet clothes outside if possible.
Dehumidifier – is this the solution?
What you can do is try to have a few dehumidifiers around the house that will certainly help the issues. It could be bedroom, rooms next to bathrooms, or close to where you dry clothes (if inside).
Air Purifier
Damp is not good for your health, especially if you have young kids or pre-existing lung conditions. Personally, I suffer from various allergies and have been diagnosed asthmatic. This means that many things can easily have an impact on my quality of life.
An Air purifier is essentially a special fan with an allergy filter built in. Usually, they are built for a normal size bedroom. So you should consider having one of these in each of your bedrooms or rooms that you spend a lot of time in.
This can also give you a much better sleep if you suffers with allergies. It has been excellent for me.